Services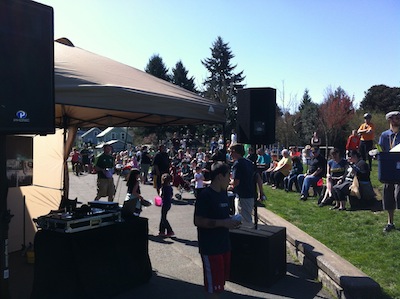 HiCap Records provides DJ, sound, and lighting services for events large and small.
DJ Services
We focus on fun, non-explicit music suitable to public and private gatherings of all ages. Our sound system is specifically tuned to each environment before every event to ensure the highest quality sound, and we have back-ups of our library across multiple formats and devices to make certain the show goes on.
Sound
From public address to outdoor cinema, we provide sound for several types of events. Let us know what you need, and we will work hard to fill it.
Lighting
In addition to using lighting for our DJ events, we have also worked with local bands to provide special lighting for their shows, especially in venues that lack adequate effect lighting.
Professionalism
We're friendly, professional, and make customer service and satisfaction our top priority. We will meet with you ahead of your event to discuss music selection and other concerns. On the day of the event, we show up on time (meaning early) and focus all our energy and effort on making your event great.
References
References available on request. Contact us for more information on how we can help make your event memorable.